As a teacher of French as a foreign language for over 30 years, I remain convinced that a language is not a simple communication tool, but the witness of a culture and a vision of the world. Learning a new language is also an opportunity to rediscover one's mother tongue.
Each learner is unique, which makes each course specific. My thirty years' experience is specifically devoted to individualized and professional learning, adapted to the rhythm of each student.
French in my mother tongue and I also speak English, German and Spanish.
My passion is still intact and I remain more than ever fond of French : "fondue de français".
My training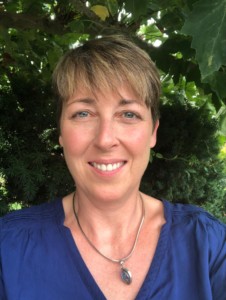 My Latin-English baccalaureate developed my intuition and love for grammar.
My Master's degree in Law at the University of Lausanne gave me other intellectual perspectives: logic, pragmatism and structure.
My position as vice-director of a private school in Montreux initiated my passion for teaching French. I was present at the birth of the DELF examination, an internationally recognized French diploma for which I am currently an exam expert.
The Diplôme d'Aptitude d'Enseignement du Français Langue Etrangère (DAEFLE) came to certify my professional skills.
The ten years spent at the International School of Geneva (secondary level) introduced me to international culture as I prepared my students mainly for the DELF, IGCSE, IB French B, as well as for the Swiss Maturité examinations.